The School Nurse's Supply List
The majority of the links used in this article will go to The School Nurse's Amazon storefront.
A small commission is made only when an item is purchased; so, feel free to click and browse.
The lists are frequently updated- check back often!
GENERAL OFFICE SUPPLIES
When you think about stocking your school nurse office, general office supplies might not make your first list. However, having the right office supplies to keep all of yourself organized throughout the year will actually save you time throughout the school year. You'll be amazed at the amount of paperwork and piles that go along with the paperwork! Try to come up with an office organization system that works for you. If what you're doing isn't working then give yourself permission to change and try something new until you find a system that works.
Some school nurses have more than one of these time saving devices. You can sort by grade level, teacher, item (school physical, sports physical, emergency action plans, etc). Whatever works for you. The possibilities are endless.
FIRST AID SUPPLIES
You can view some basic ideas here, but again- you'll want to make sure you know what you are allowed to use and what you are not allowed to use in your specific school.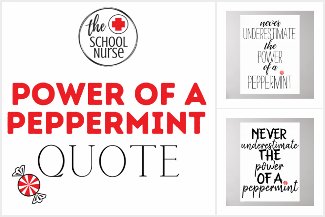 BLOOD PRESSURE CUFFS

STETHOSCOPES
Yes, school nurses use stethoscopes and I recommend having a good one too. My preference is Littmann. I appreciate how well the ear buds fit into my ears and how easily I can hear what I am listening to. What stethoscope is your preference?
THERMOMETERS
ICE PACKS
MEDICATIONS &MEDICATION STATIONS
PERIOD PRODUCTS